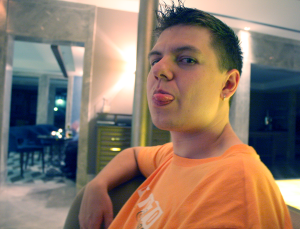 Hi!
My name is Antonio Carlos Zegunis Filho (a.k.a. tucaz) and this is my blog. Here you will find some of my thoughts regarding programming languages, development methodologies and, of course, some ranting too :)
I'm a developer passionate about programming and infrastructure for applications, but I like pretty much everything that is technology-related. I'm also a co-founder and CTO of Brasil by Bus which came to help people travel easily by using buses.
If you wanna get in touch, please do. I love getting feedback about my work and helping out when I can. The easiest way to do so is commenting here on my blog or droping me a line at me@tucaz.net.
You can also find me at twitter and LinkedIn or see some of my code in github.